Specialist Rural Services
Stock Yards & Cattle Yards
Specialist Rural Services can design and build stock yards on your property.
As experienced farm contractors we understand every aspect of stock and cattle yard construction, from establishing the best location to ensuring the design allows for the best functionality and smooth stock movement.
We use the best quality materials to ensure a sturdy construction that will endure many seasons of use.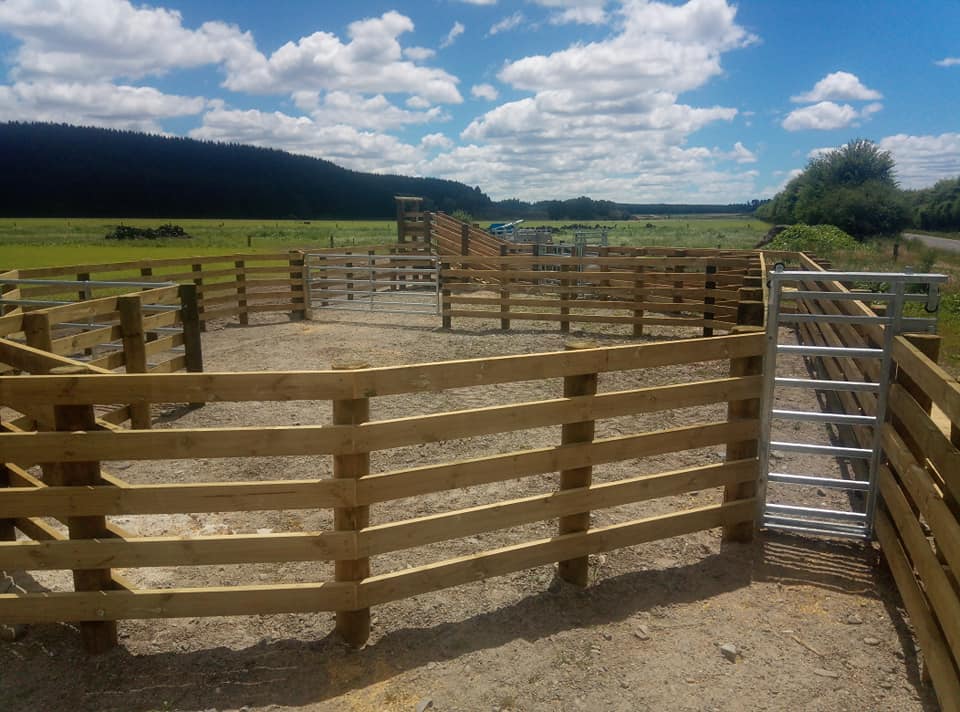 Specialist Rural Services
Lifestyle Block Stock Yards
We can help you identify the best location for your stock yard and help you ensure you have the total set up, ready for livestock on your lifestyle block.
Some considerations may include:
Do you need a loading ramp? Will you be using the yards to transport animals from your property? If not building stock yards without a ramp may suit your needs.
Are there already yards on your property that need upgrading? We can asses the current yard structure and suggest a plan on how to achieve what you need.
Drainage. Any stock yard construction we undertake will also include suggestions on how to provide good drainage. We can construct the yard drainage at the time of construction.
Gates. Good quality gate construction is part of our design and build.
The team at Specialist Rural Services have built many stockyards and can provide you with expert services and advice no matter what stock you are dealing with.
Specialist Rural Services
Farm Cattle & Stock Yards
Our cattle yards are well designed to suit your farm and stock needs. We consider the size of the stock you are handling, now and into the future.
Specialist Rural Services have years of experience building Cattle Yards, constructed from high quality timber. We also include gate, loading ramps and head bails as part of the overall stock yard construction.
We can provide you with new cattle yards or additions to your existing yards should you need to make adjustments to your current set up.
As experienced farm contractors we can also provide other services surrounding the cattle yard including drainage, race and track maintenance, upgrades or new track construction.
Whether you are moving cattle, sheep, deer or other stock we build quality stock and cattle yards that are durable and will last for a long time.
Specialist Rural Services are available in the wider Bay of Plenty region including Taupo, Rotorua and Whakatane.
Give Scott and the team at Specialist Rural Services a call to discuss your needs or click here to send an email.